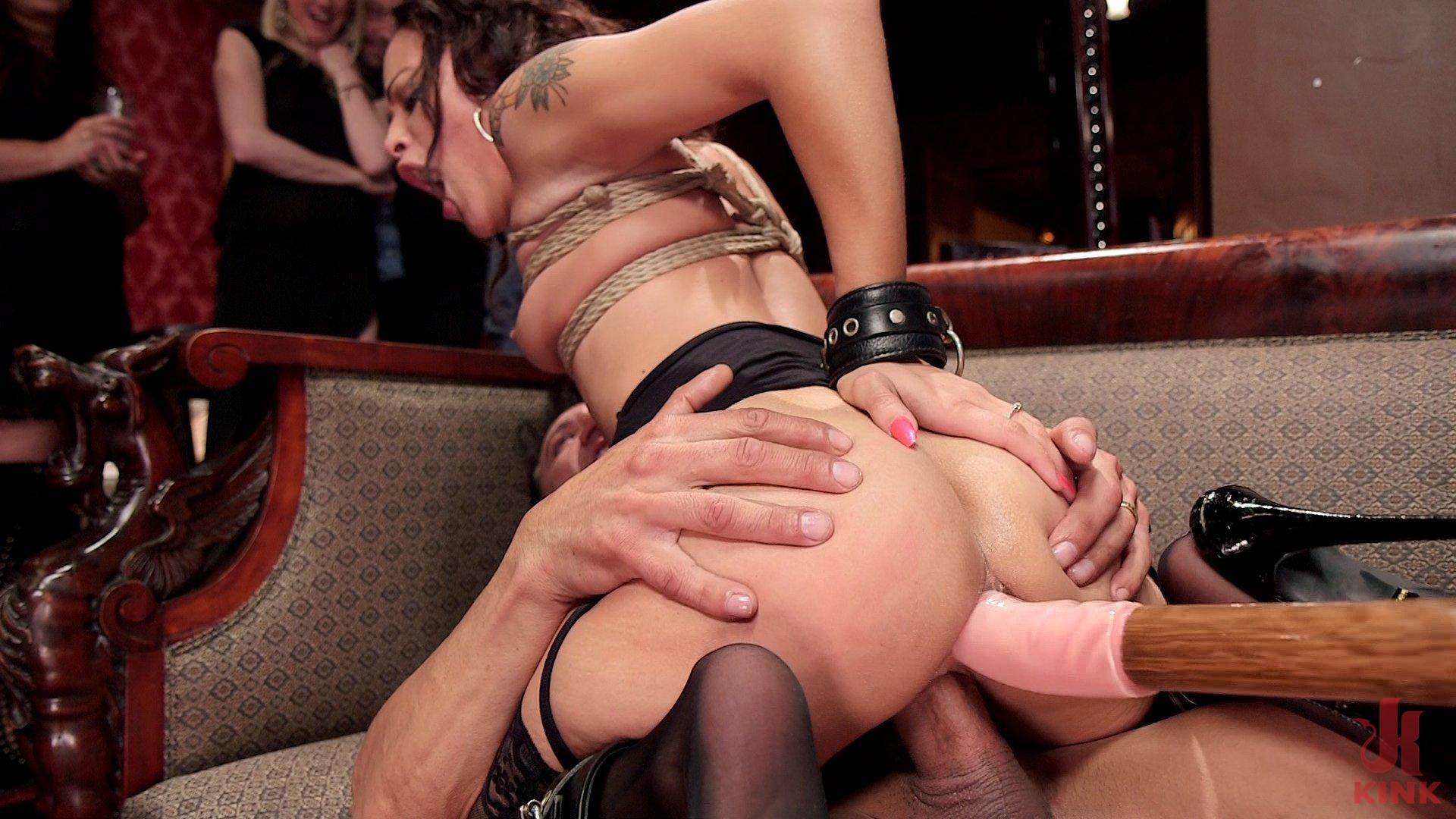 Holly Hendrix is an incredible piece of property, with a petite 18 year old body bursting with sex appeal. However, there is one issue with this anal slut: she can't control her orgasms worth a damn. Big tit senior slave Bella Rossi has taken it upon herself to sponsor this petitioner, but will pay a heavy price for each orgasm stolen from the house.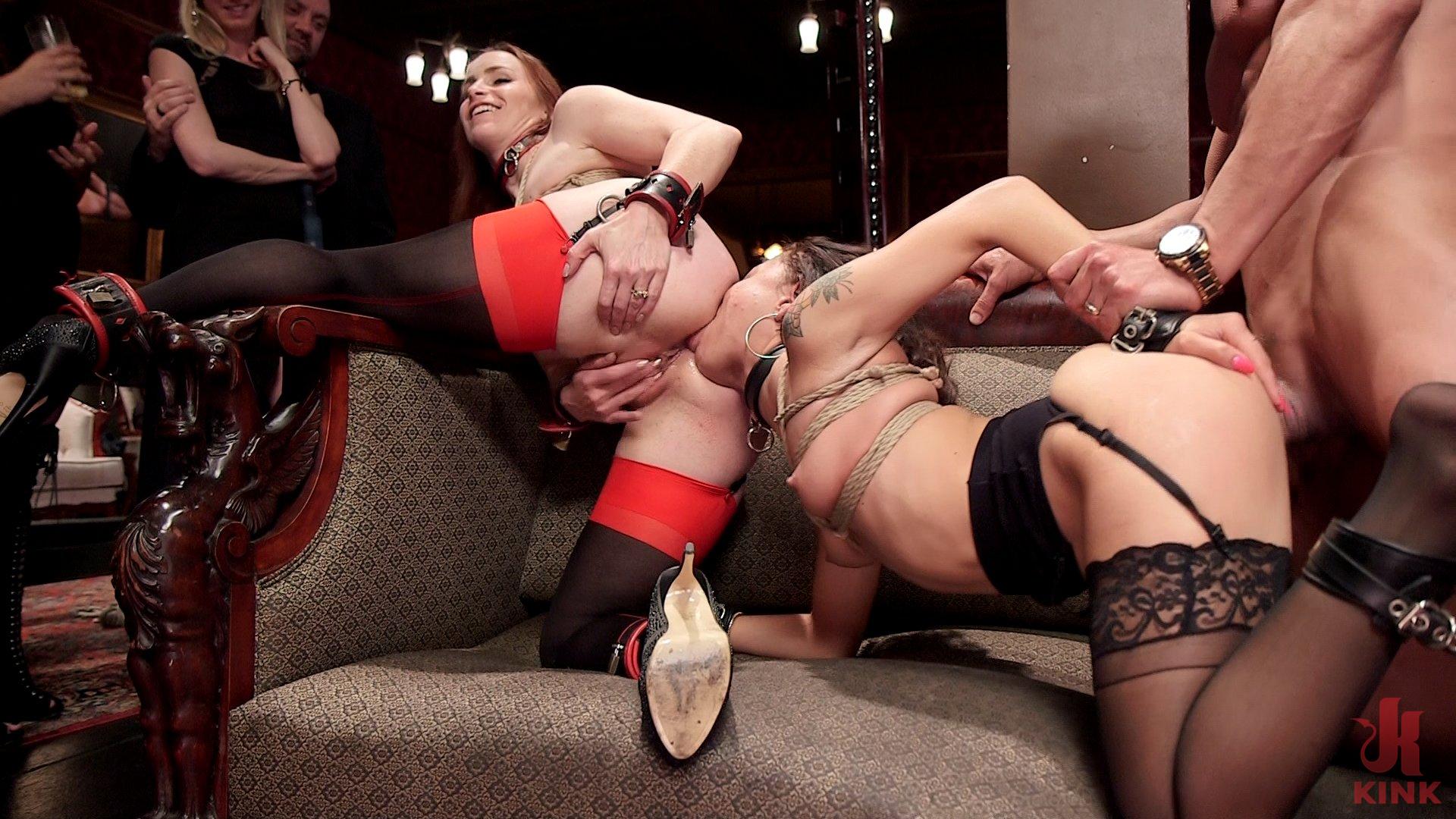 Holly is presented to the brunch with her naked body bare and bound in a pile driver. Bella has a strong hitachi latched to her hungry cunt, holding heavy trays filled with large butt toys all bound for Holly's ass. With each toy Holly can take Bella's arms are relieved of some weight, but for every orgasm Bella's big natural breasts are clamped and her ass beaten red. Coaching, pleading, and finally admonishing only have a partial effect on Holly's unruly anal orgasms so Bella is sent to the next room to receive a punishment fuck.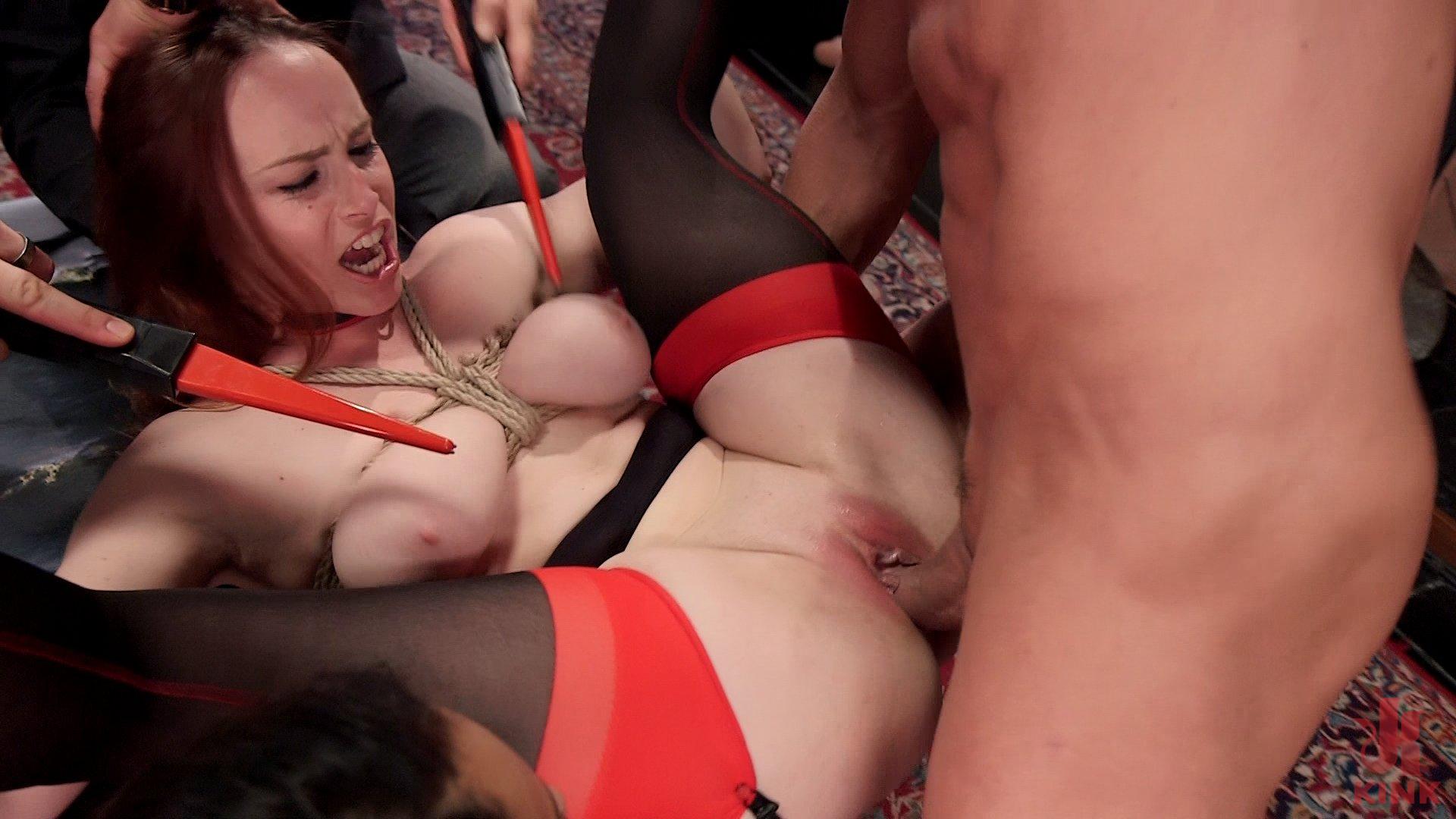 Bella is bound in a sread eagle and her sensitive pussy vigorously fucked while she is denied each rolling orgasm. Holly squats hearby, providing lubricant and entertainment as James Mogul stimulates her cunt, causing more issues for Bella every moment. Eventually her toll has grown so high, Bella takes a plea bargain of electro torment, begging for her huge bouncing tits to be shocked as she finally cums screaming on the cock.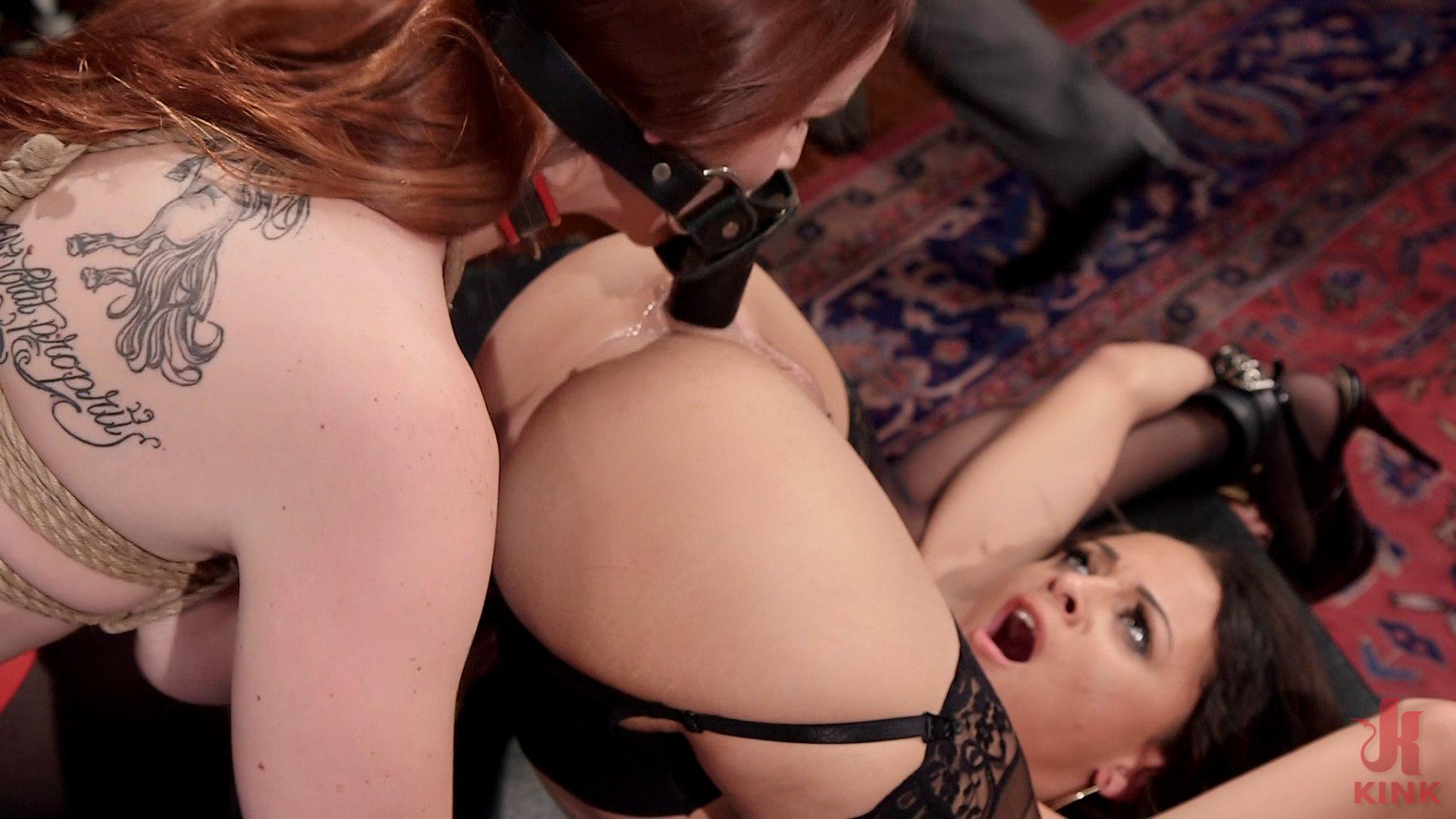 Holly is tied down to the table tight and Bella is given one last chance to control her orgasms. Using a hands on approach Bella literally torments the poor girls cunt with a hitachi and zapper while she takes a violent anal pounding. When this tiny doll is finally allowed to cum her eyes and mouth are stretched wide in a silent scream of gratitude. Good Slave.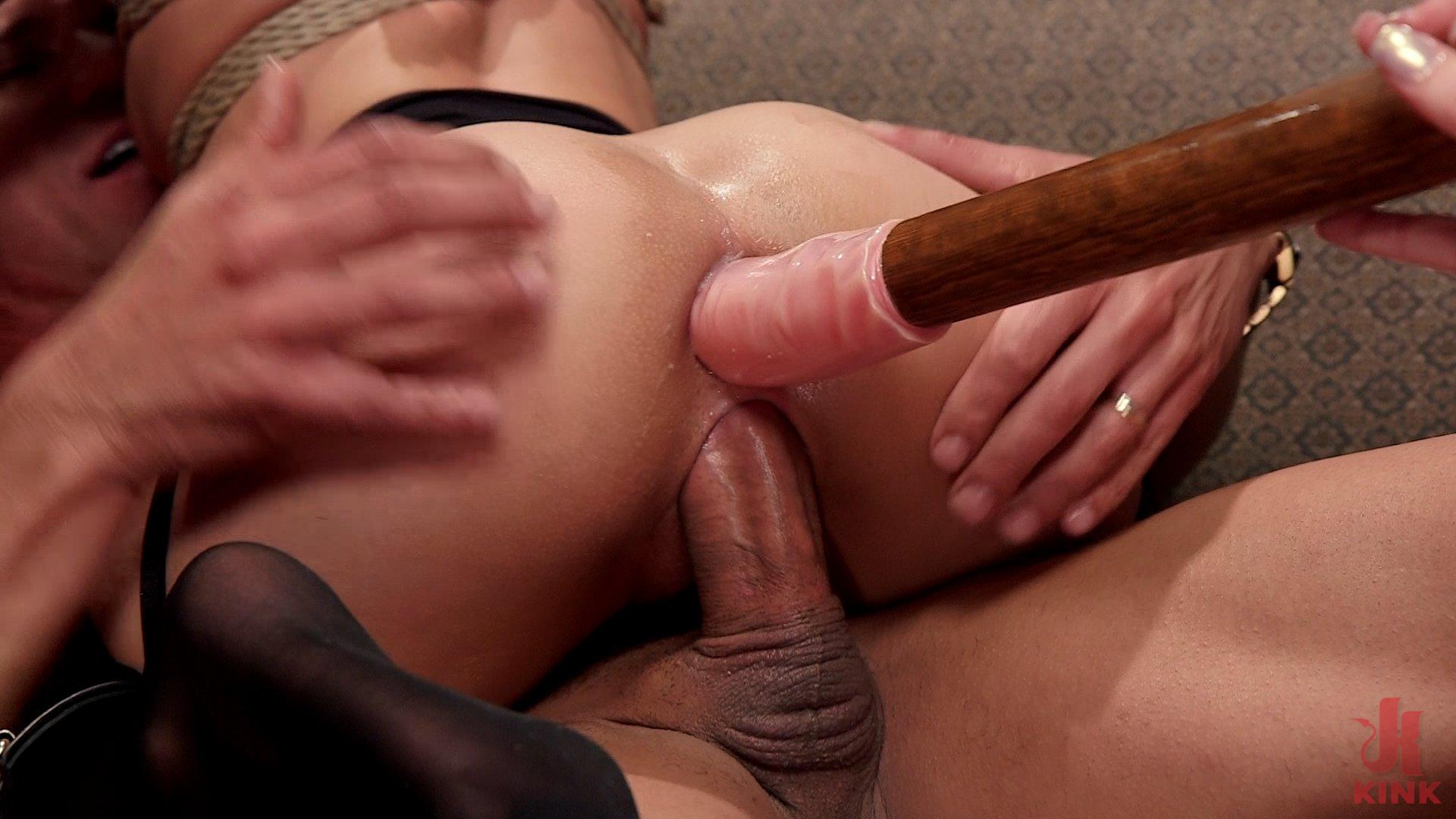 Last scene of the day finds Bella Teach Holly to fuck like a proper slave, and worship her dripping pussy to say thank you for all the lessons. When Holly is caught stealing her last orgasm Bella rips her off the cock and prepares her for a punishment fuck using a big p;ink rubber dildo to double penetrate her tiny holes with Marco's cock deep in her pussy. Will this tiny cum hungry slut make it into the house stable?