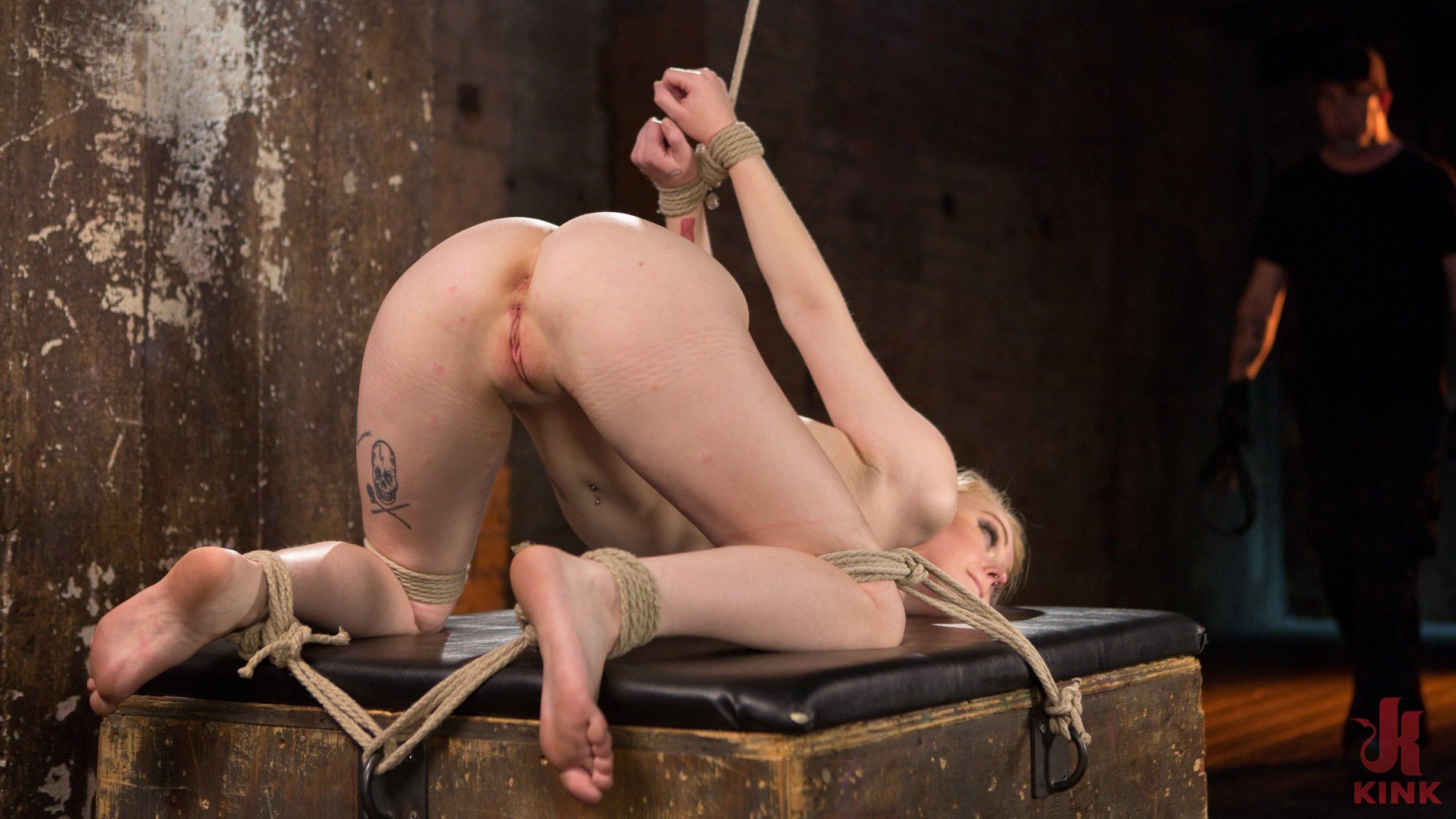 Super sexy Anna made a special request to shoot for us. She is a self proclaimed rope and pain slut, so we agreed. The first position is a standing spread eagle that is later transformed into a predicament position. Her little smirk turns to a grimace as the torment gets more brutal.
The next position spreads her out and leaves her helpless. Bastinado is issued to her sensitive soles and the room is filled with her screams of agony. Her body is covered in clothespins, her pussy fucked and the pins beaten off of her.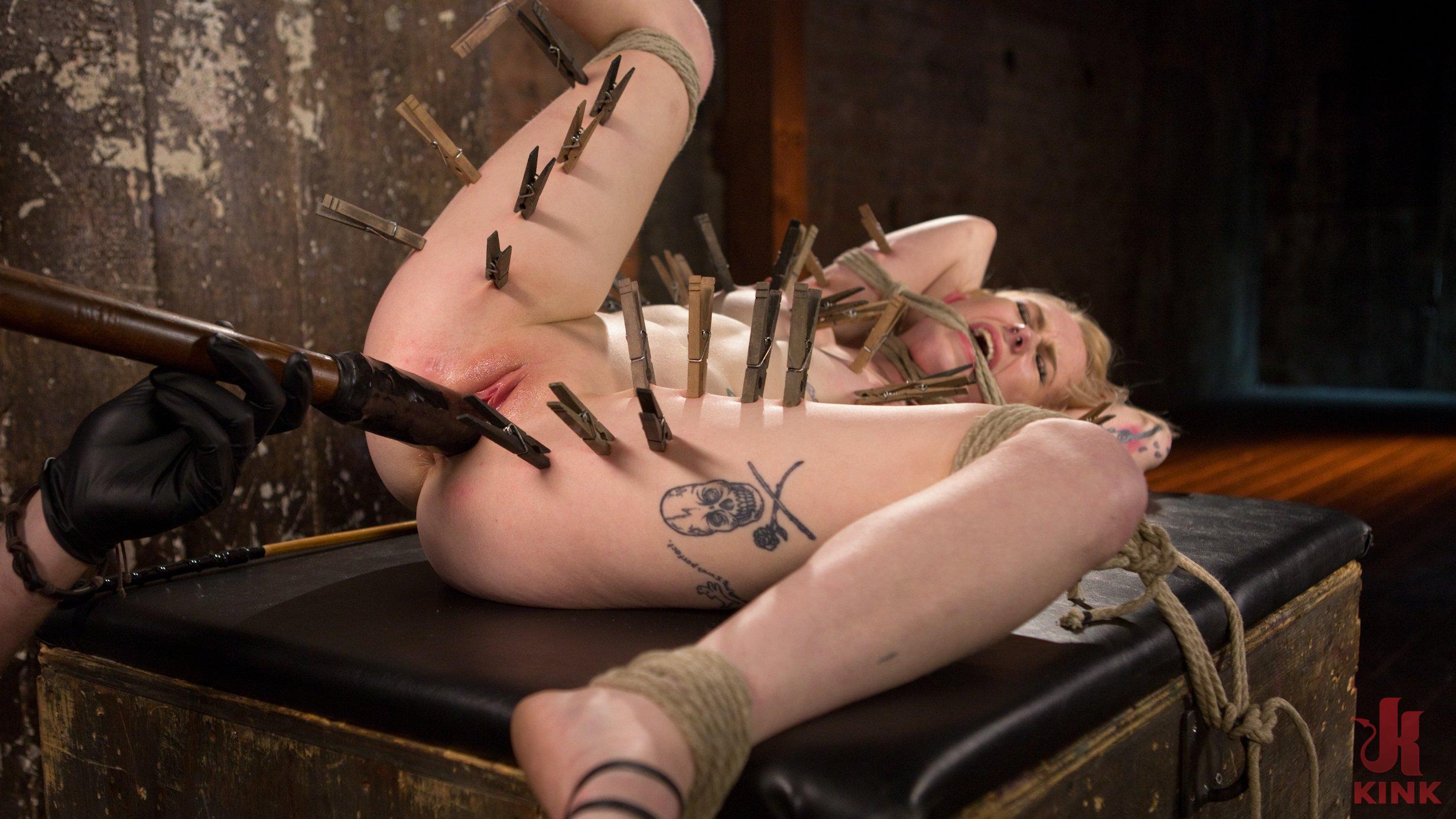 Next Anna is pulled into the air in a crouching ball tie. Her body is abused more and then orgasms are ripped from her pussy until she begs for it to stop.
In the final scene we have this slut with her as i the air and her arms strappado to keep her face pressed down. The punishment comes in the form of a severe ass beating and then made to cum one final time.