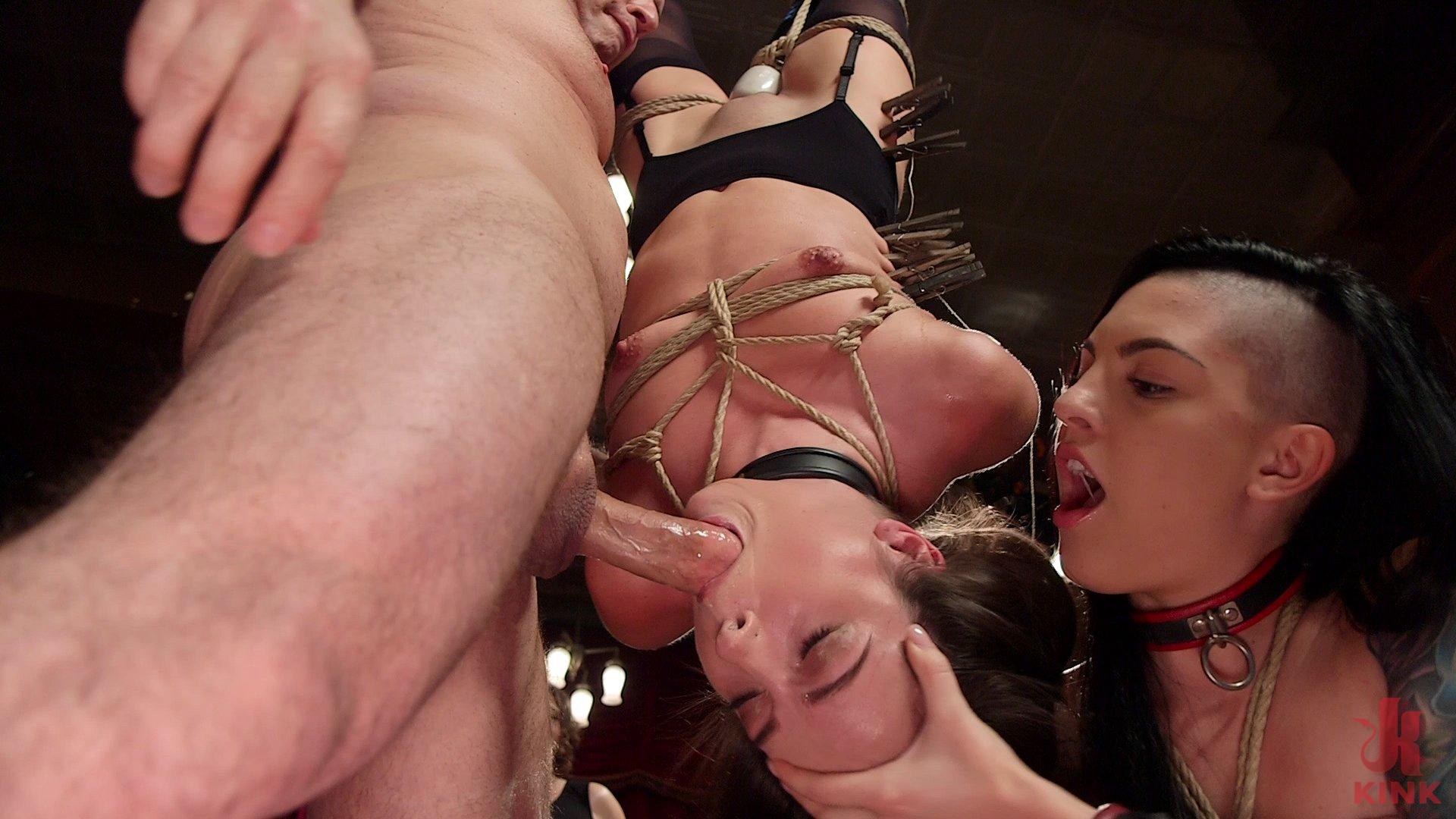 Tiny brunette nympho is hung upside down and made to be a good anal slave through bondage, beatings, and her senior slaves sexual debasement.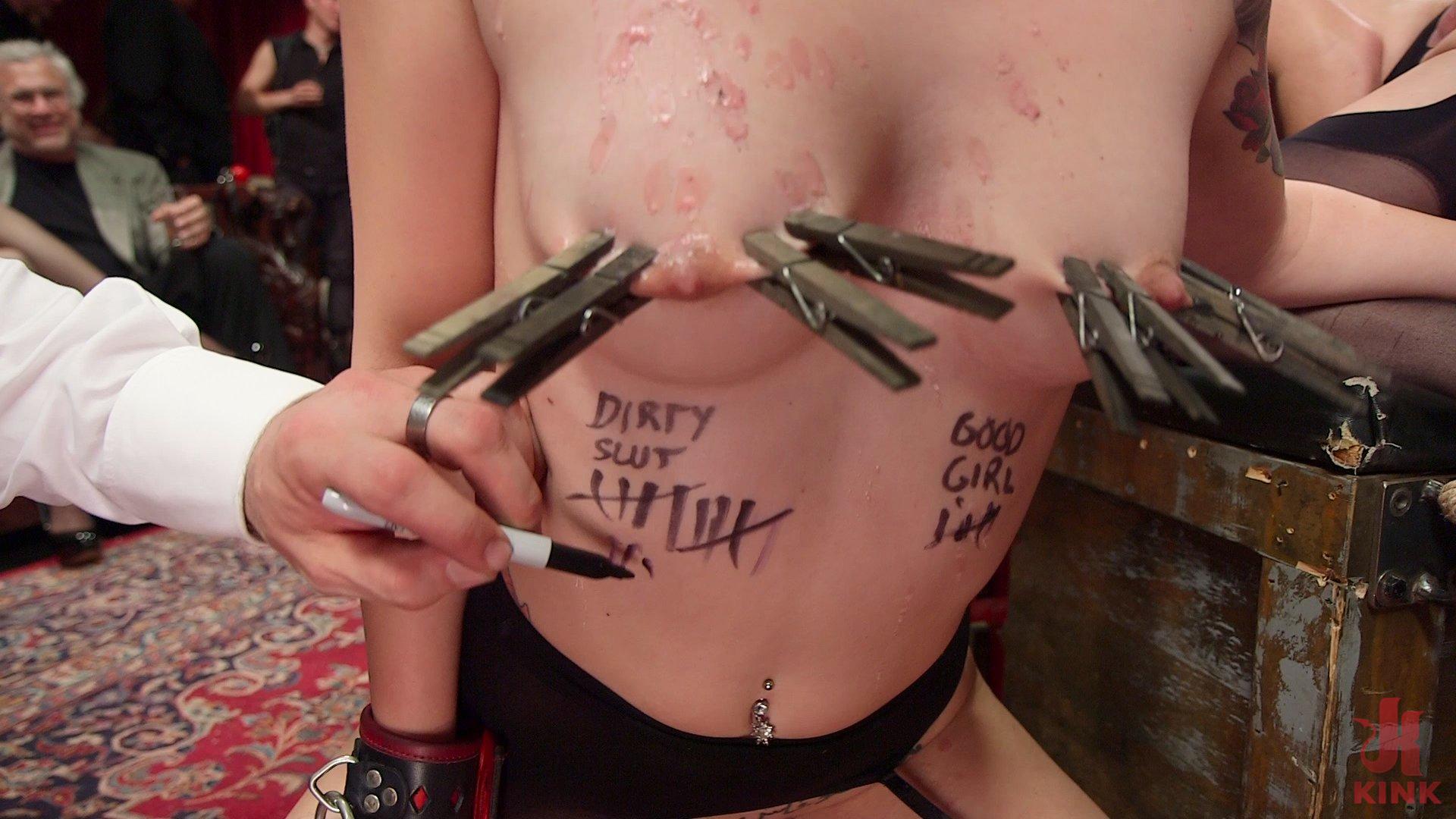 This evening The Upper Floor has two perfect anal slut slaves on hand, one a bad girl fresh from the basement, another our hardest working senior rookie. Dallas Black has been rushed in for immediate initiation when we heard this sexual dynamo was ready for hard cock in her submissive ass. Strung upside down like a piece of meat, John Strong fucks her helpless throat while Rachel Madori gets her instructions for the night: turn this bad girl that is a slave to her own cunt into a submissive anal sex machine. Dallas screams delightfully as she promises to be a good girl and is rewarded with her first zipper orgasm ripped from her tight body.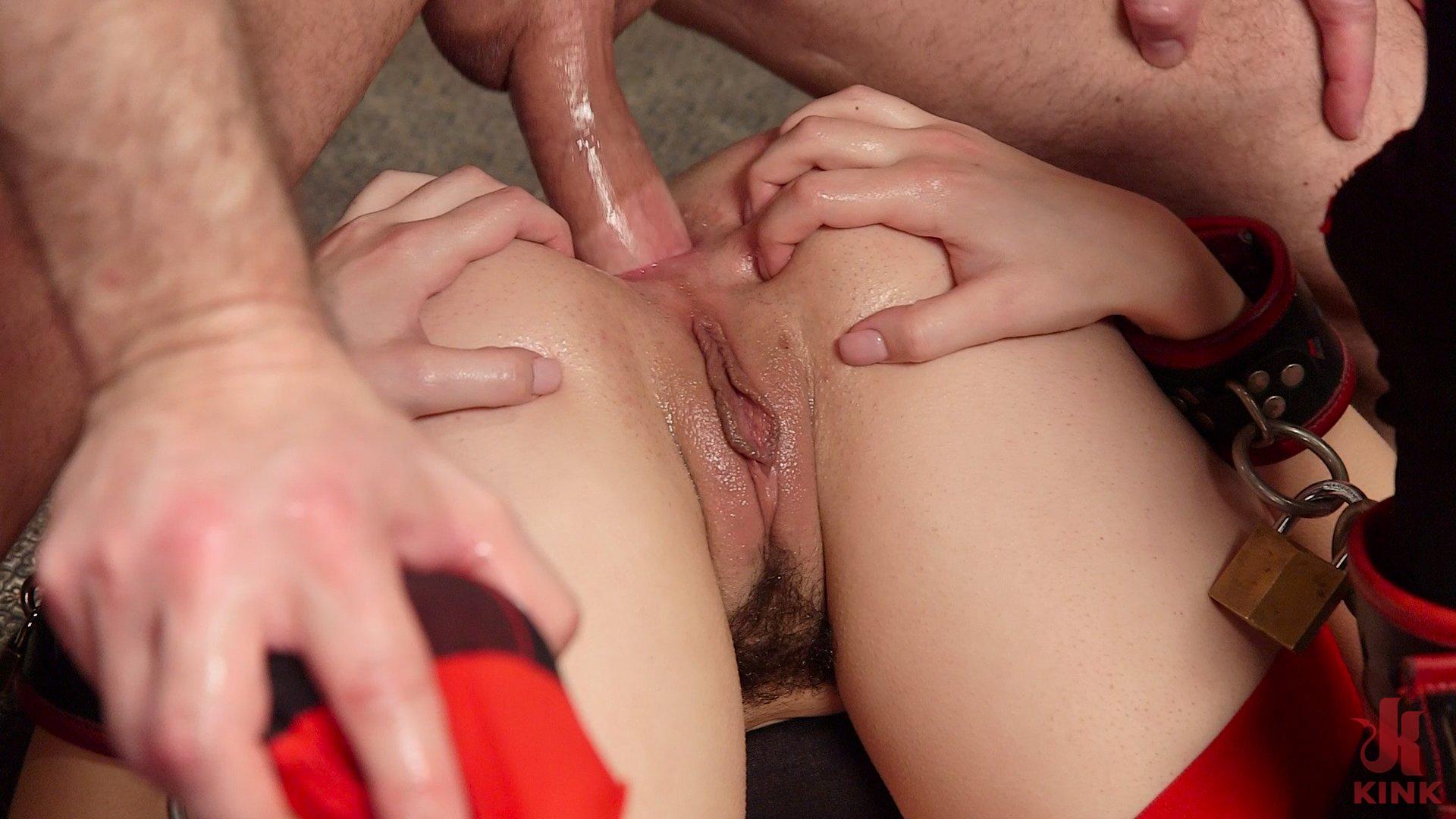 The rest of the evening is spent in a celebration of anal slavehood and endurance testing with tight bondage, sloppy atm service, clamps, electro torment, relentless orgasms, flogging, and a final vote from the crowd that leaves Rachel staggering with heavy trays weighed with locks, sobbing with effort and cumming like a desperate whore. Well done ladies!